fertility waterfall
Pachamama Farm
About the fertility waterfall farm "Pachamama"
In Mother Nature's Heart
Welcome to Pachamama ! The Farm is located 400mts up in the mountains. Just on the road to San Blas (11km) and 30 min hike from the Fertility Waterfall. Guaranty mosquito-free and cool temperatures, Pachamama is an authentic experience into the jungle. Based on the mountain, the area is green and concentrated about 10 waterfalls. But one of them take all the attention of initiates since decades and, more recently from foreigners too. The fertility waterfall, this waterfall is a charming place opening on a natural swimming pool into the jungle. But it is not for these reason that people hike to swim there. The tradition is, that couples wishing to conceive a child come to throw a coin in the water before swimming up to the waist. Many family stories are explaining miraculous conceptions by the help of the Fertility waterfall. legend or fact? no one really know but we have some scientist answers to this strange phenomenon. more information here : Does a fertility waterfall can scientifically help becoming pregnant?
Pachamama farm receives the hikers passing by, on the way to the fertility waterfall and the San Blas islands. the farm serves lunch and drinks since long, but now offers also cabanas rental facing the beautiful mountain view.
You can safely and easily park your car for free on day time by the farm to hike the fertility waterfall. The hosts are an Indigenous family with 2 beautiful children. Pachamama is a place to reconnect with nature, don't expect here to find air conditioning and modern design but you will discover the authentic art of living of indigenous panamanian people.
Pachamama is a place to reconnect with nature, because you can here appreciate the experience of jungle without the disagreements such as the night heat, mosquitos and sand-fly. Pachamama is also the best stop before heading (or coming back from) San Blas islands. Because the Guna Yala border is only 11km along the road.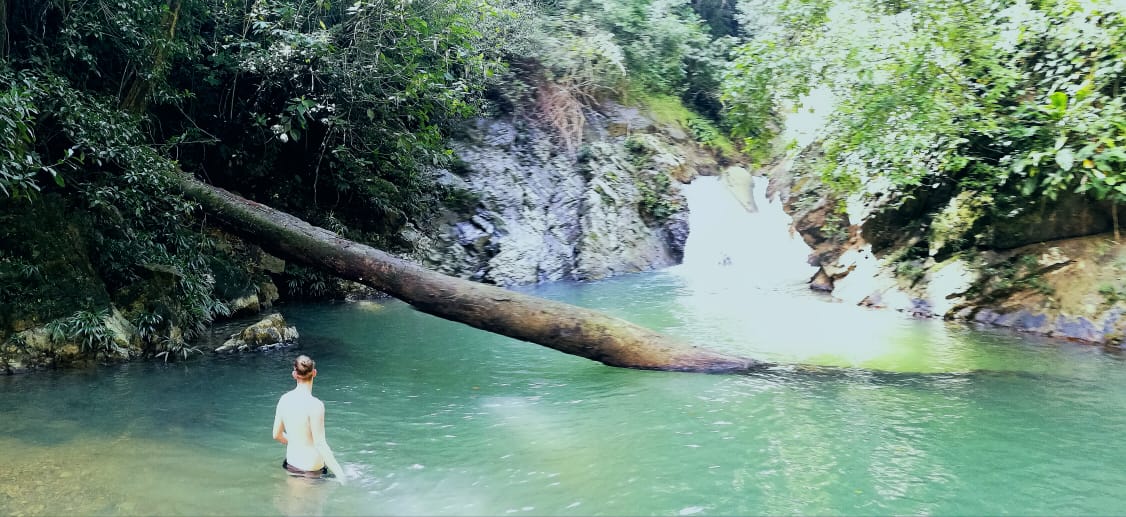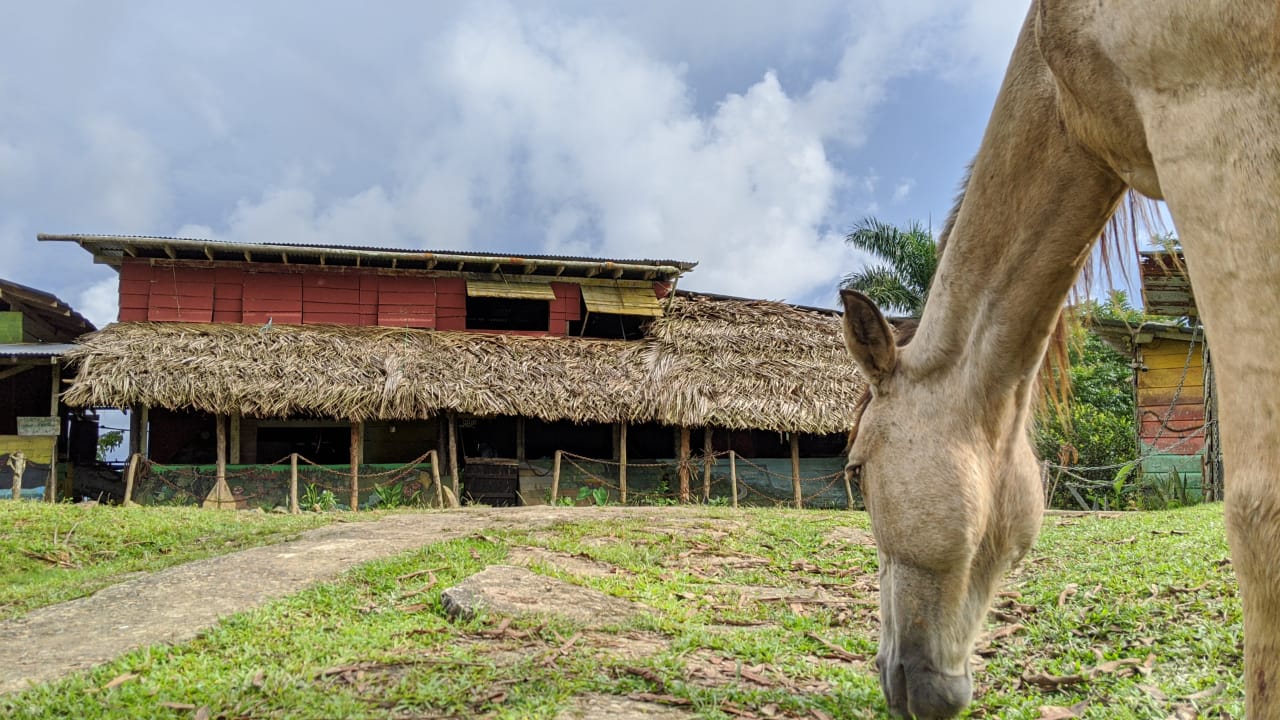 What looks like Pachamama farm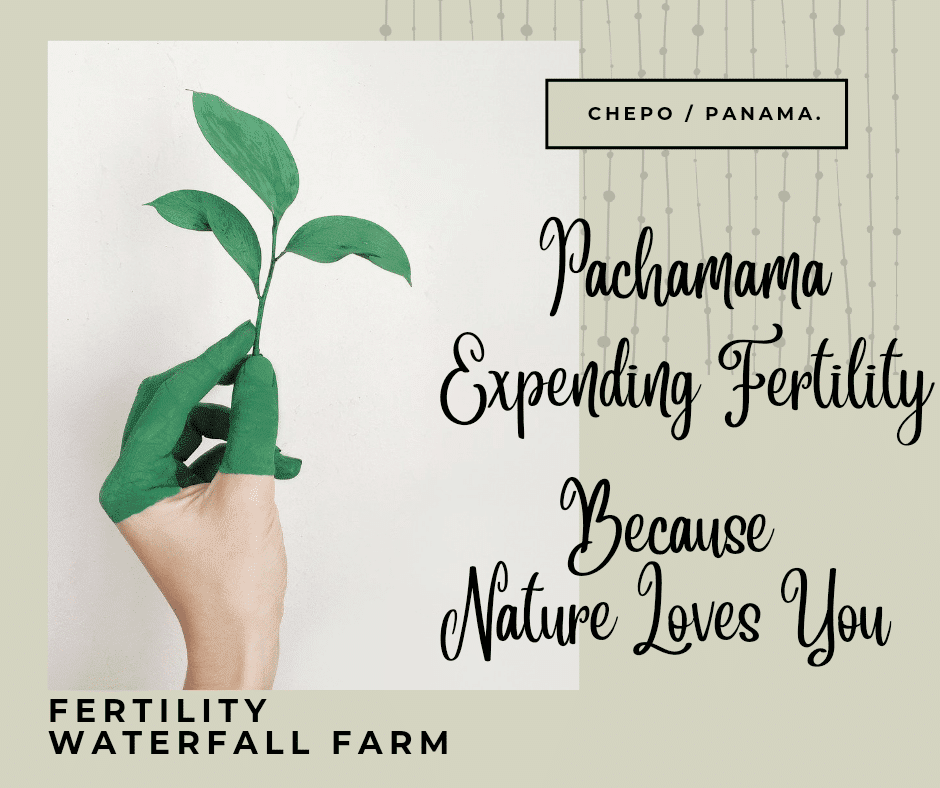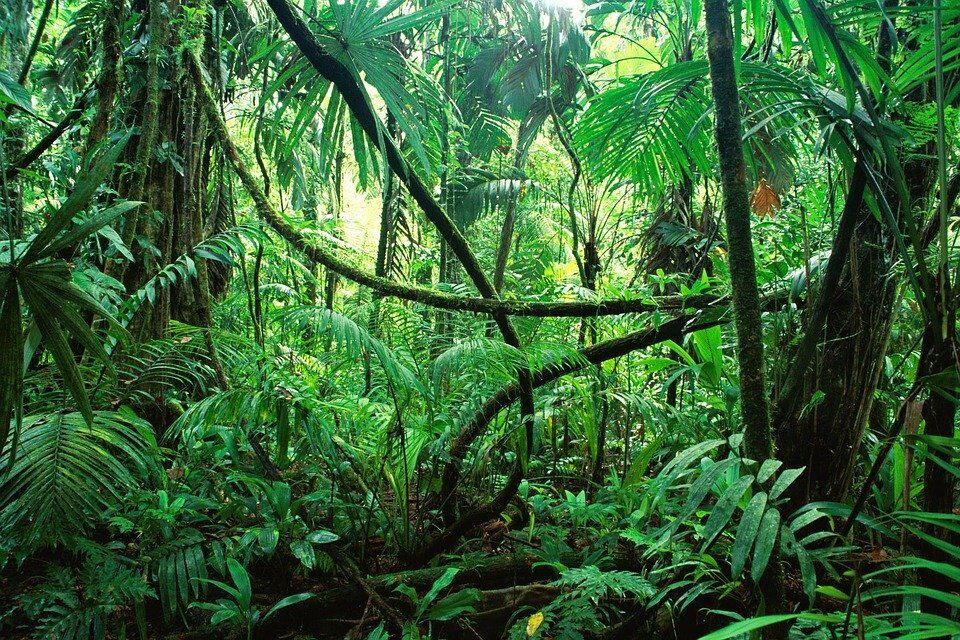 Discover
Cabanas & accomodations
Pachamama is :
The 5 cabanas
5 cabanas with a beautiful view on the jungle.
Communes Bathroom

Terrace

Privacy

Free wifi (depending of the weather)

Mosquito free (all year long)
Price Per Night by person
$35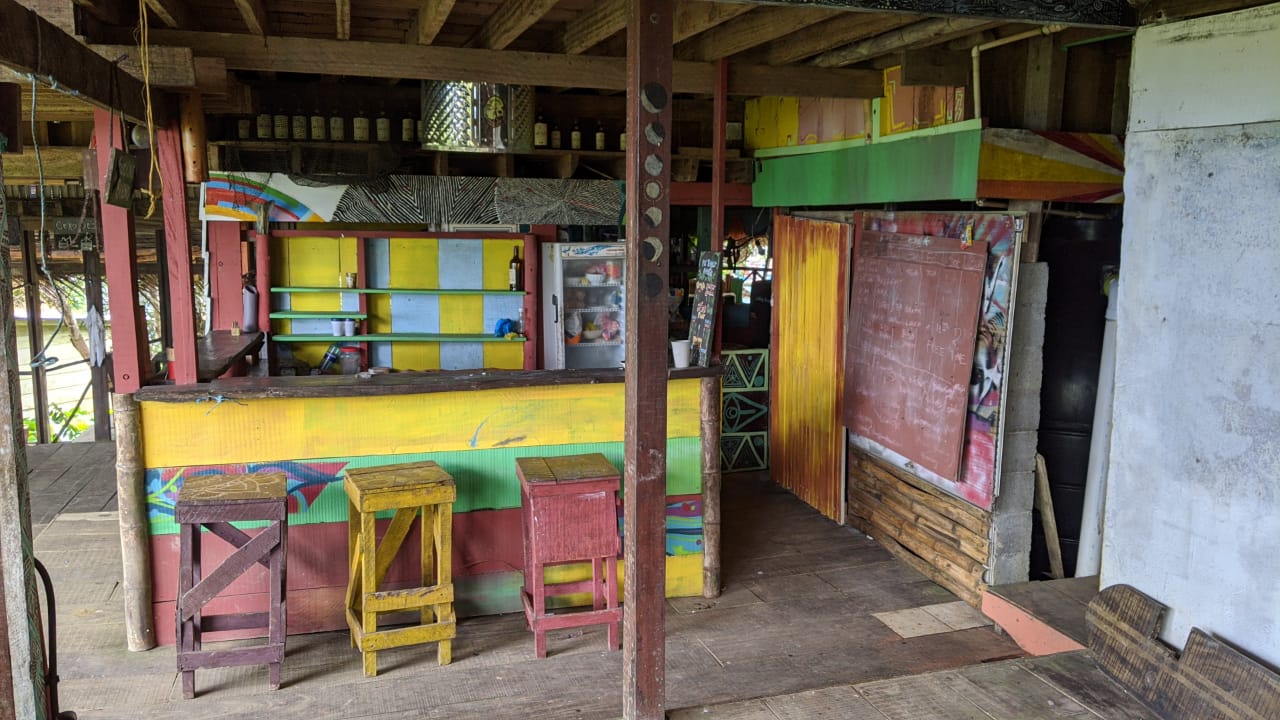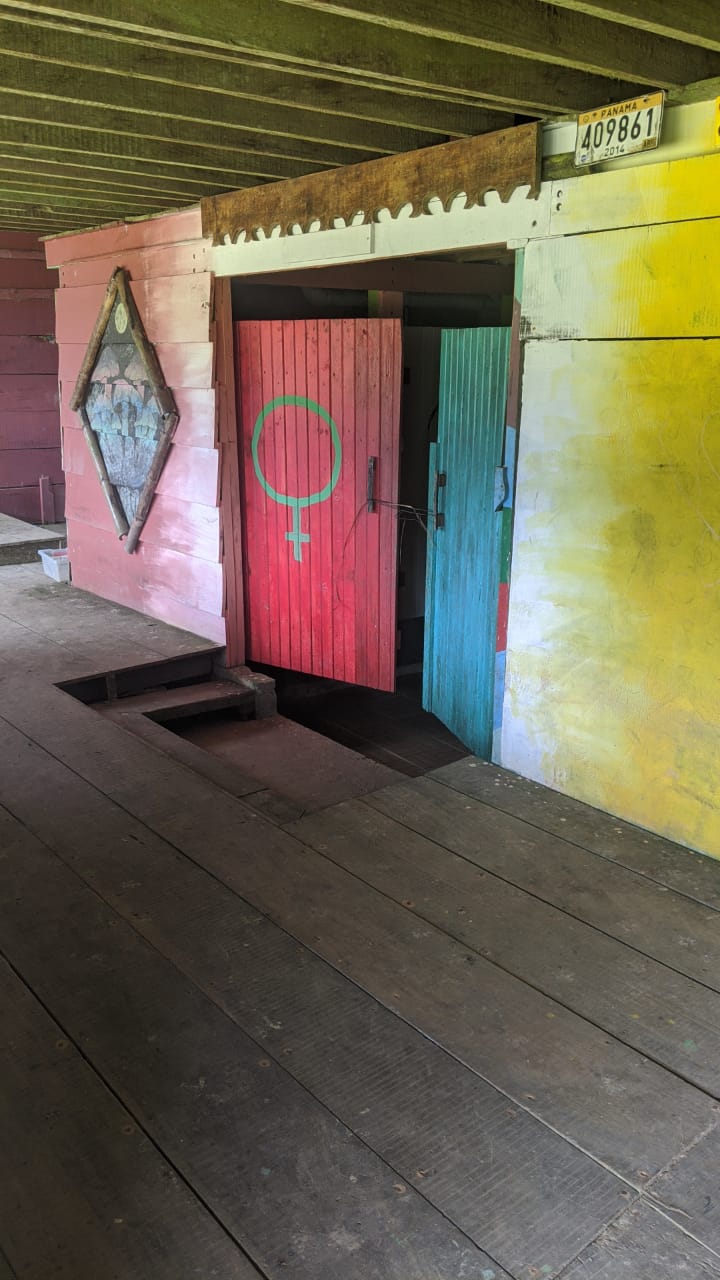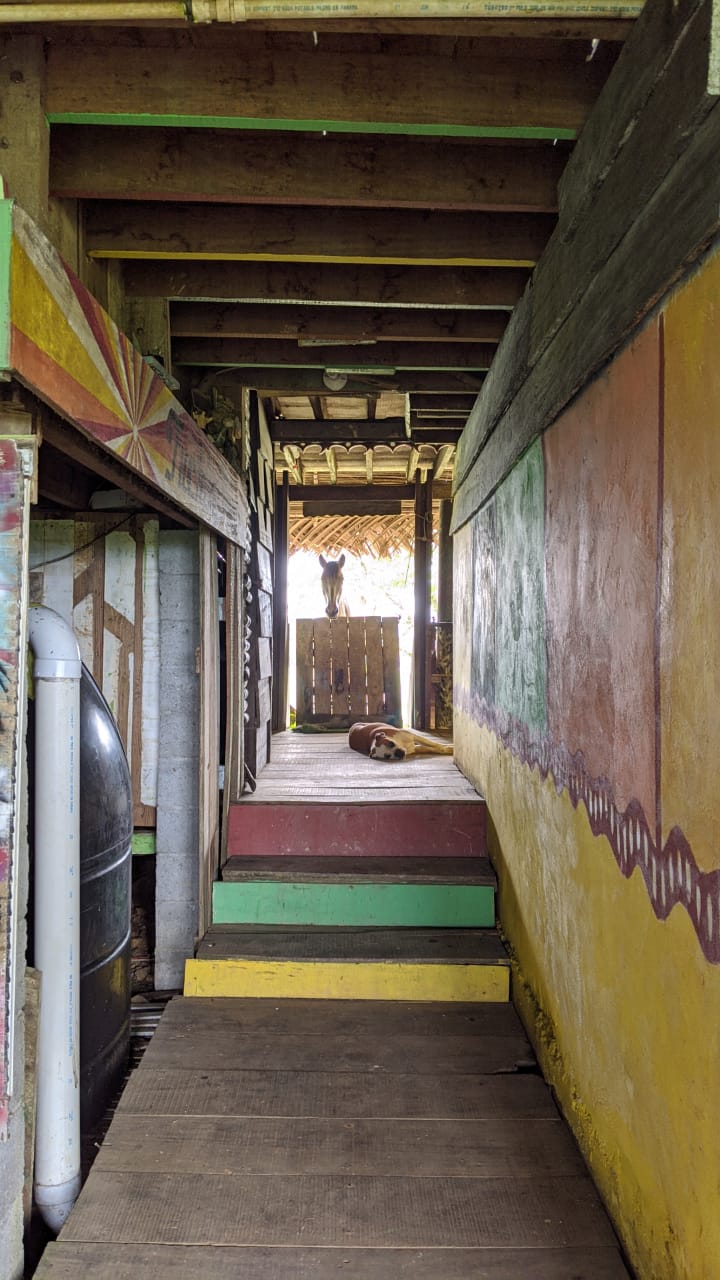 Plant your Tent or Park your Campervan
Communes Bathroom

Free wifi
Price Per Night per Person
$10
Here you can reconnect with nature, and take the time to live, to discover, there is plenty things to do, if you love nature, gardening or animals, if you are a sport lover too, you will find your pleasure walking the beautiful trails all around.
Garden
We cultivate veggies and fruits, so, if you like gardening you can relax taking care of plants or just watch them growing.
Yoga room
A large room for practice yoga, front of an extraordinary view, just because is the perfect way to start a good day.
Privacy
here, it has not been decided to make every square meter profitable, so, you have your own hut and the serenity that goes with.
House Rules
There is no particularly rules, just be kind with humans & animals, and don't throw anything in nature.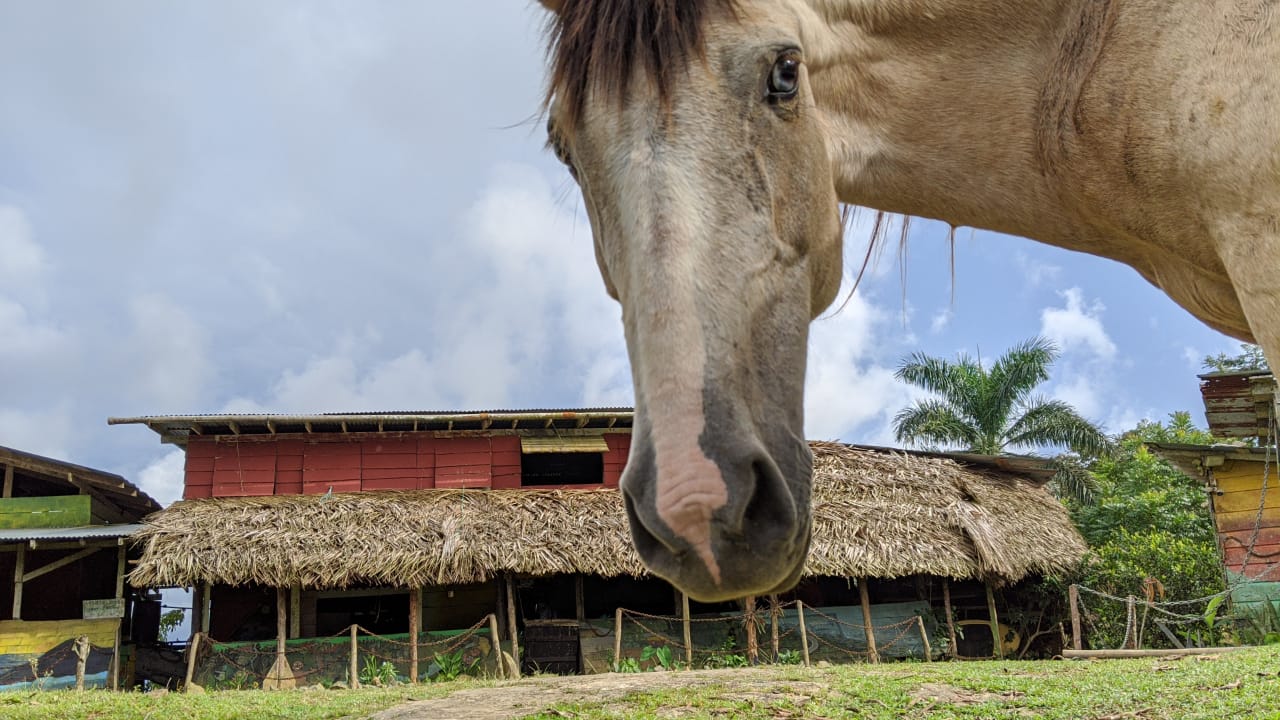 Have a Question?
Let's Talk !
Reviews
Tripadvisor Reviews
This place is perfect for all nature lovers, its in the middle of the djungle, so far away from pollution and noise. So, really peaceful! We did the hike to the waterfall and swam in the fresh water. temperature is much colder than other places in panama but its really nice to cool down a bit. The accomodation and food was really nice, dont expect 5 stars, but they prepare for you nice meals with veggies and fruits from their own garden. So, Its really the perfect place for people who like to connect with nature and dont need hot showers or aircon 😉 they also organize trips to san blas or sailing to cartagena. the owner have some catamarans. So, we talked to the captain elena and she organized us a 2 day trip to san blas for a good price.
Die Pachamama Gipsy Lodge ist umgeben von wildem Dschungel und liegt auf dem Weg zum San Blas Archipel. Ich habe jeden Tag in der Unterkunft sehr genossen, es war eine angenehme, herzliche Atmosphäre und es wurde gutes Essen gekocht, auch wahlweise vegetarisch.
Neben San Blas gibt es auch im Dschungel interessante Ausflugsziele, wie beispielsweise ein Fluss und kleiner Wasserfall mit natürlichen Pools, in denen man baden kann.
Als ich dort war, wurde eine natürliche Wasserrutsche über den Abhang angelegt, auf dem wir mit Plastiksäcken hinuntergerutscht sind 🙂
Wer also Spaß und Abenteuer sucht, ist auf Pachamama absolut am richtigen Ort!
I'm lucky, because stayed in this wonderful place. It's nice feeling, because you live inside jungle and next town 20 km from there. I'm tried interesting vegetables (platan, lluco), and it so tasty. I'm visited two waterfall, you need hike there, cross small river, and climb little bit. There live and working a lot good people, they so friendly. In the night everybody dancing, also rum "Abuelo", i miss about this.
Five stars, excellent location, fantastic waterfalls, world class food prepared by indigenous family. Organic products grown on premises. Natural amphitheater with beautiful sounds of the surrounding jungle. Secret spot on the way to San Blas Islands, worth every penny and highly recommended. For more photos visit my page on instagram Mad Miki Moto. I was lucky enough to stay there for 7 weeks. It's absolutely mind blowing.
Information
Location & Nearby Attractions
Hike the fertility waterfall
The trail for the fertility waterfall start from the farm, the hike is free and you can use the farm carpark on the day time. More informations
Sail San Blas
offer you one of your best trip, San Blas is one of the marvelous places than mother nature built, hundreds of islands, seeming to come out of a movie. So, have a look to the diffrents options to visit San Blas islands for all budget and bring home your best memories. More informations
Caves
Bayano caves, is one of the spectacular place to explore around pachamama. To visit, here is the link so, have a look to their website.
Day Trips
Admire wildlife in cocobolo natural reserve. Here Is the link
Hiking
Pachamama property is 320 000 m2, so be sure to have the place to walk all around, you can also visit the area outside, there is some extraordinary views
On the road to san blas
Come for the blue San Blas, Stay for the green Nature
We are only at 11 km from the beautiful San Blas. So, have a great stop by pachamama before or after your visit to San Blas islands.
Information
How to reach us?
Pachamama llano carti km11 Chepo Panama
catamaransanblas@gmail.com